Products Only Available at our Retail Location!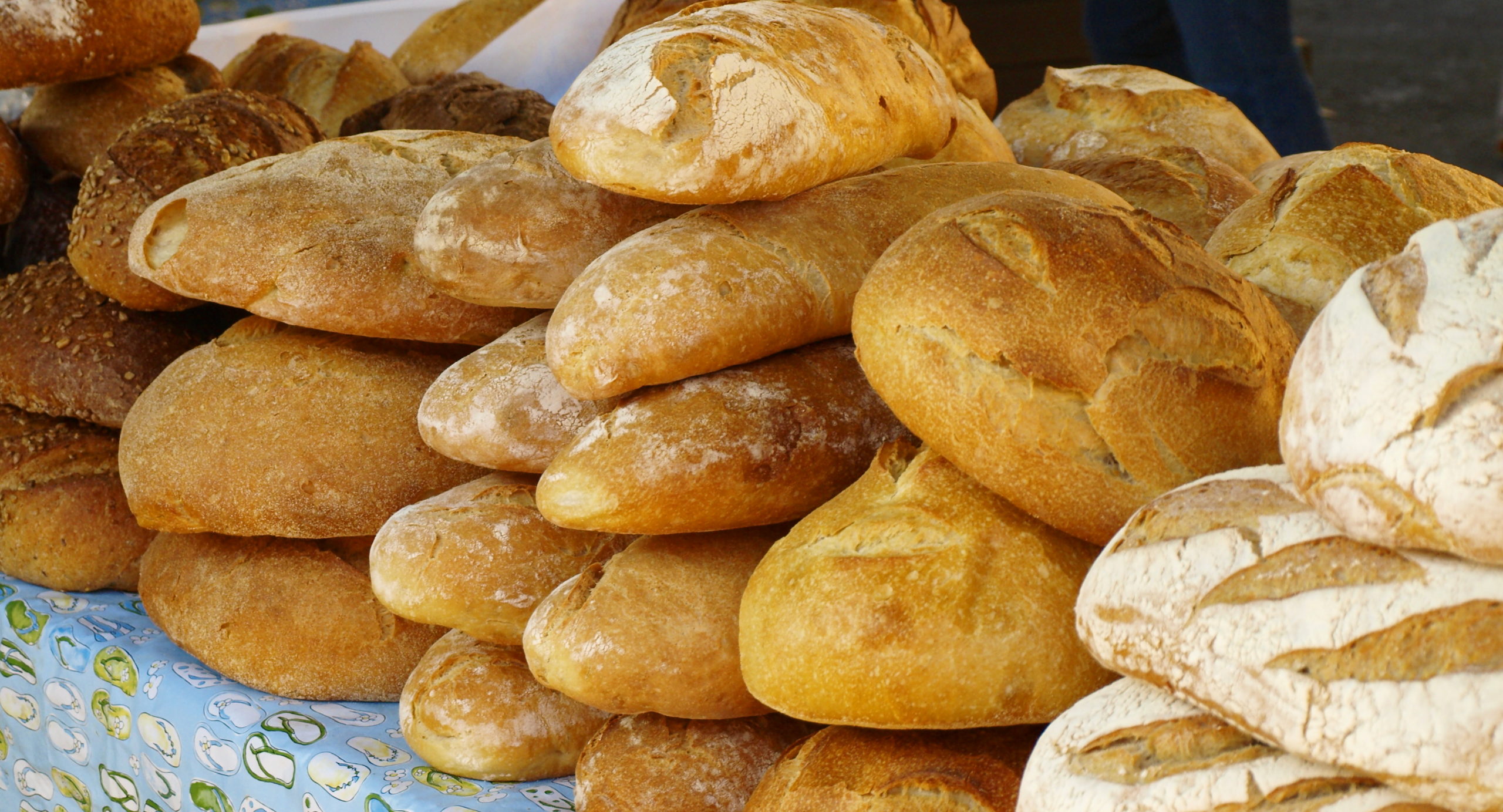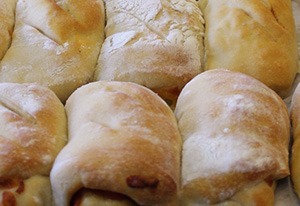 Pepperoni Rolls
Our pizza dough filled with pepperoni and mozzarella made into a roll that makes the perfect snack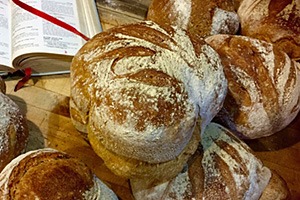 Rustic Italian Bread
Traditional Italian bread made in our wood-fired brick oven.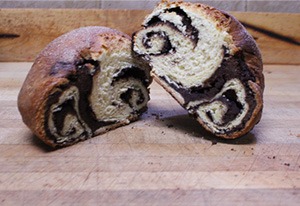 Chocolate Babka
A classic Eastern European brioche dough filled with chocolate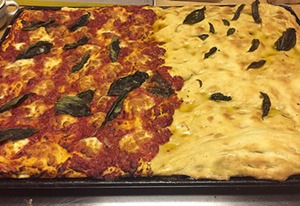 Focaccia
A flat oven-baked Italian bread. Often topped with herbs, garlic, tomatoes or other fresh ingredients.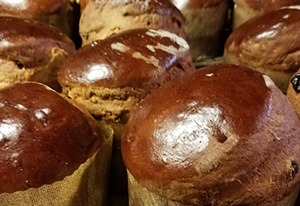 Panettone
An Italian sweet bread filled with cranberries and golden raisins.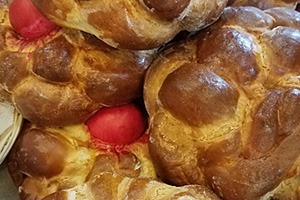 Easter Bread
Traditional Italian sweet bread.
CAKES
–Dense Almond: A traditional Italian wedding cake featuring a sweet yellow crumb laced with almond paste and topped with confectioners sugar
–Chocolate Oblivion: Simple and delicious – our signature flourless chocolate cake!
–Chocolate Whiskey Bundt: Rich coffee and chocolate flavor, with a hint of tasty bourbon
–Crumb Cake: Great for breakfast, brunch or dessert! Made with fresh berries or whatever's in season, then topped with a delectable crumb
–Caramel Cornmeal Cranberry Upside Down: Cornmeal cake with a caramel covered in fresh cranberries and hazelnuts
–Crushed Hazelnut Ricotta: A not-too-sweet ricotta cake laced with crushed brown skin hazelnuts, topped with Guittard semisweet chocolate
–New York Cheesecake: Big ol' cheesecake with a buttery, crushed biscotti crust
PIES
–Ricotta: Sweetened ricotta filling atop Pasta Frolla crust – the Italian cheesecake
–Raspberry: Fresh raspberries on a buttery crust, latticed and lovely
–Pecan: Rich blend of pecans, molasses and brown sugar on Pasta Frolla
–Lemon Curd: Our insanely wonderful lemon curd on Pasta Frolla.
–Torta Rustica: Flaky crust filled with egg, sausage, ham, capicollo, pepperoni, mascarpone & mozzarella. (Vegetarian options available on request)
–Tomato: Sliced grape tomato, ricotta/parmesan filling, fresh basil – all on top our flaky torta crust
–Mushroom: Sauteed mushrooms and garlic, tossed with fresh parmesan cheese and baked into a pie – so good.
Weddings, Showers and Parties
The Pittsburgh Cookie Table
Who said a cookie table is only for weddings? Nobody, ever, not in Pittsburgh. Cookie tables can make or break your event. We want to make your event, literally. Biscotti, cookies and baked goods from The Enrico Biscotti Company will guarantee your cookie table to be famous. Make an appointment for a cookie tasting and discuss details regarding your soon to be renowned cookie table.
Favors
The way to anyone's heart is through their stomach. And, nothing shows appreciation and gratitude like a favor of our biscotti or our world-famous coconut macaroons. Biscotti favors come in various sizes and package options. Biscotti and cookies make great wedding, shower and party favors for private and corporate occasions.